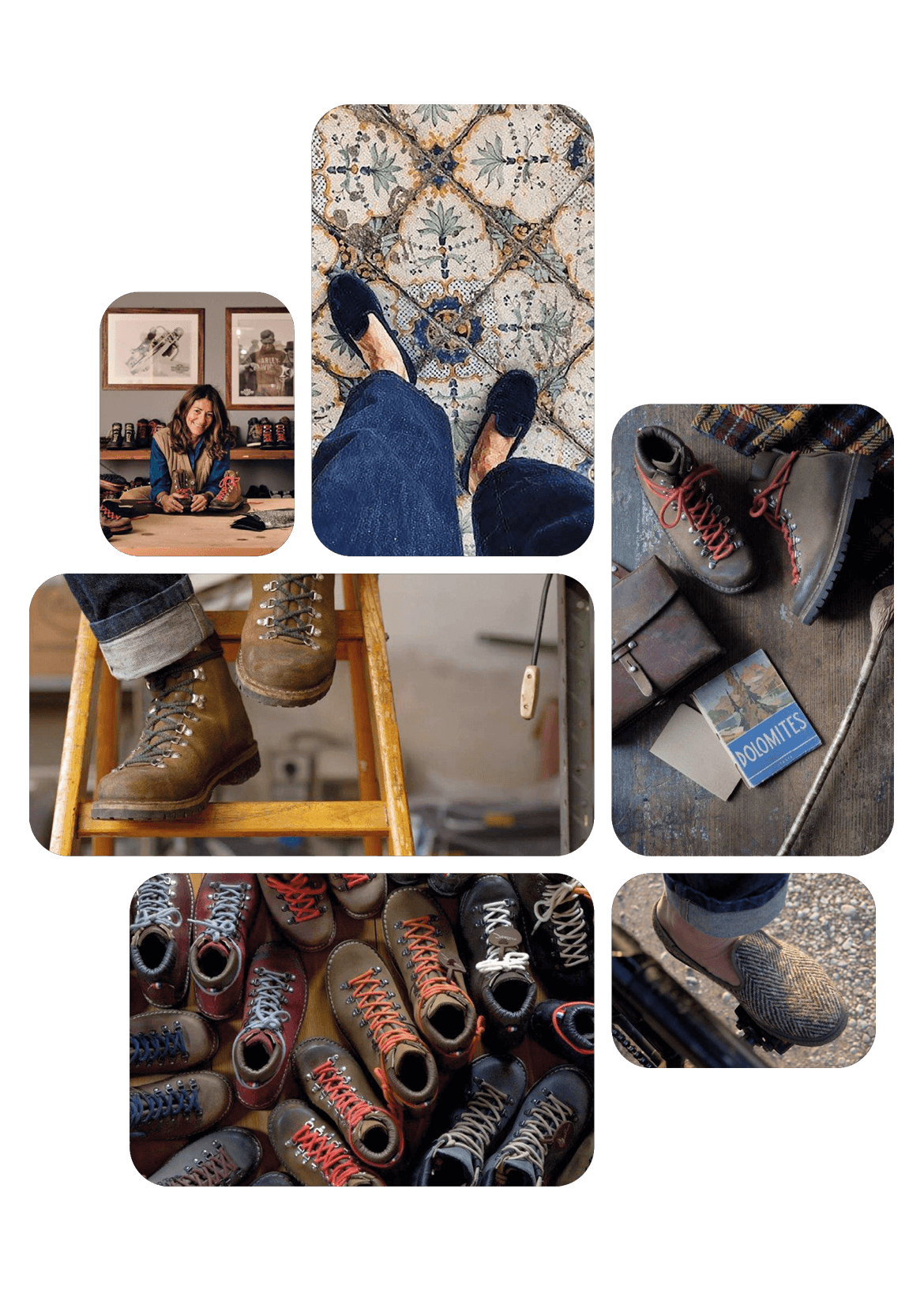 It all started with... a pair of shoes that I saw on my husband. His name is Nicola and he's a firefighter; when I met him, I fell in love also with his old mountain boots, a model that is now hard to find; durable, comfortable, and much-loved shoes. I wanted a pair too! So I went looking for the artisan who had made them by hand over 30 years before. And he, finding the forgotten molds, managed to create my size 37.
In a time where nothing is needed anymore and everyone has everything, Sentier was born: our handmade footwear is a way of being and a lifestyle. Alongside the mountain boots, I added traditional "friulane" shoes made of fabric. For us - and for those who have chosen them - these shoes have become the most comfortable way to walk and explore the world. I love the mountains and charming hotels, and I like to think that they are also a must-have to pack: a perfect tandem, mountain boots for the forest trails, velvet friulane for dinner or for the spa. Easy chic, always.
Curious - Conscious - Chic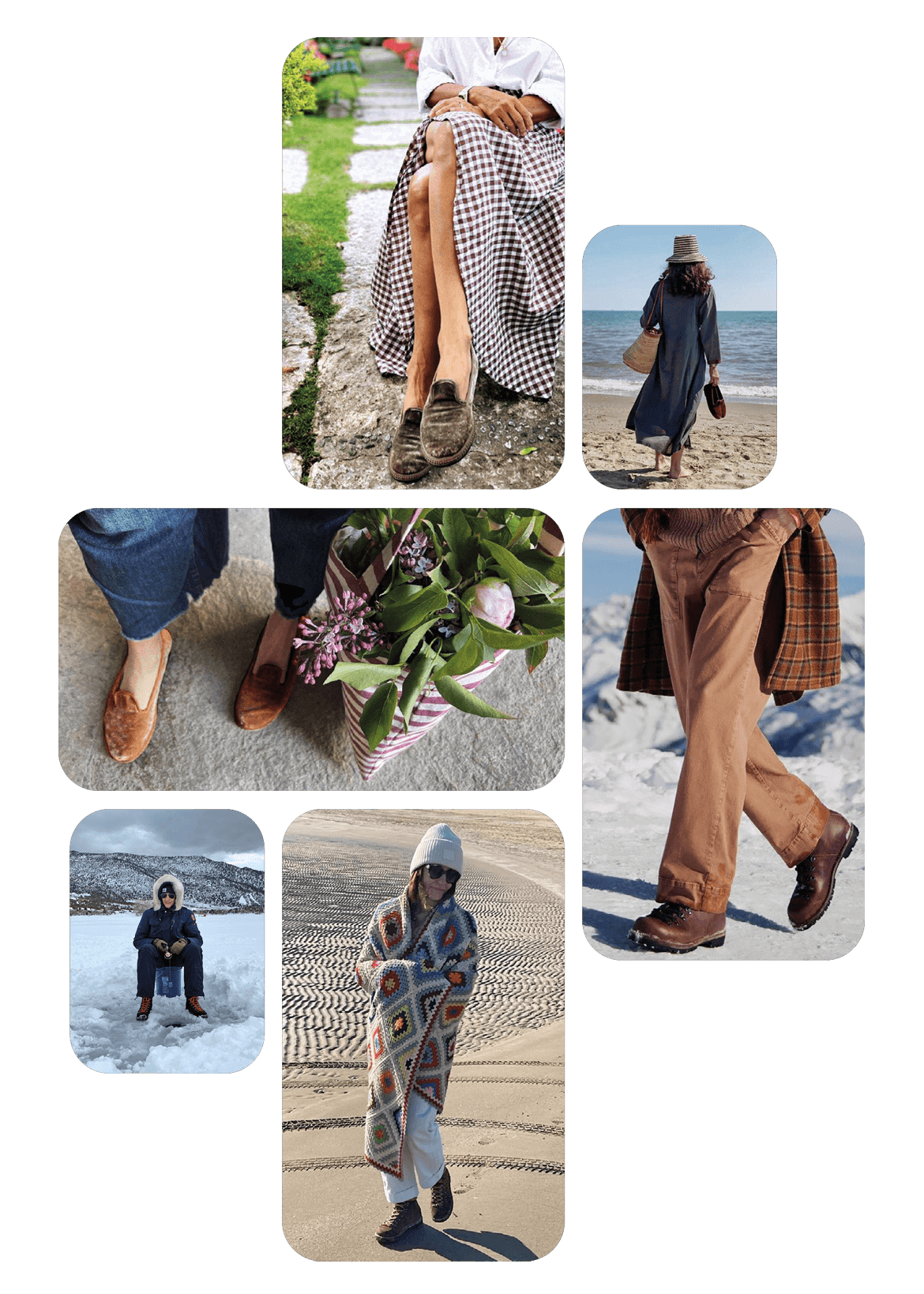 Who chooses our Sentier? Men and women in harmony with our own values: craftsmanship, handmade, and the ability to go beyond trends. The preciousness of tradition that becomes the future.
Curious, conscious & chic.