At a time when nothing is needed and everyone has everything, Sentier is born; our handmade shoes represent a way of being and a lifestyle.
It all began when I met my husband Nicola, fireman, whom inspired me and accompanies me in my journey. I fell in love with his pair of "pedule", nowhere to be found, which led me to search for the artisan who "produced" them with bis own bands over 30 years earlier! Finding the original wooden shapes for long time forgotten, be was able to create my own 37!
Together with the traditional "Friulane" slippers, a "marriage" is born to travel in the mountains packing light and always be "à la page". The "Pedula" for the outside walks, the "Friulana" to step down to dinner in hotels, resorts and exclusive lodges.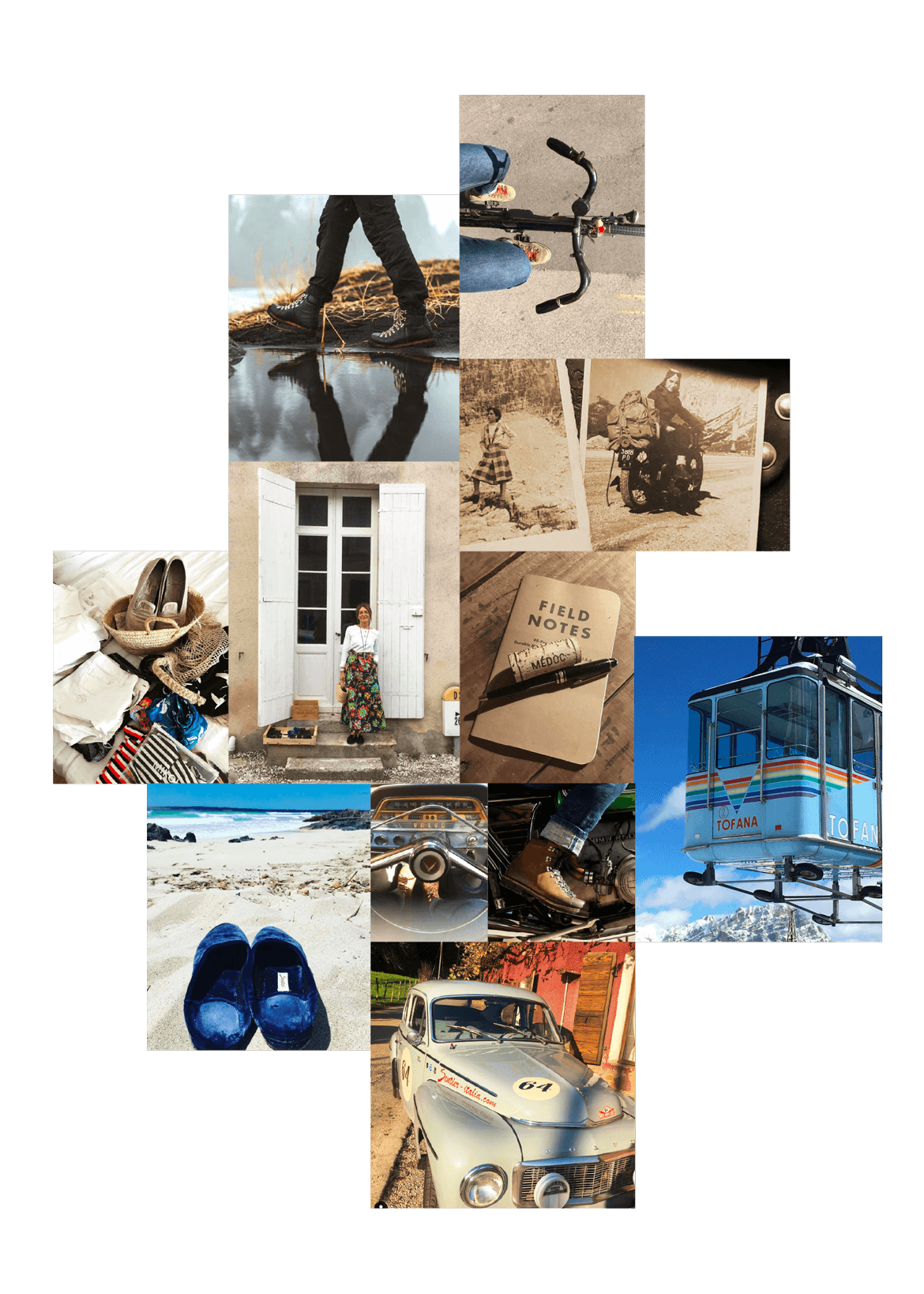 Curious - Conscious - Chic
From travelers and intellectuals to dreamers and change makers, they all share the same passion for objects rooted in Italian tradition that have the power to evoke emotions, memories and sensations that only simple things can transmit over time.
Now more than ever, there is a great respect for the art of craftsmanship and tradition that together we must seek to preserve for generations to come.
Sentier is distributed in stores where we fìnd sensitive people, whom can represent our lifestyle and are able to "narrate the Sentier story''.